CONSOLIDATED PUBLIC SERVICES
Connecting People to Services
In the current digital landscape, ease of use is key to online success, but public organizations face significant challenges in terms of security and data privacy. However, it is possible to address these challenges seamlessly.
77%
average rate of registration
100%
compatible and privacy by design
50+
governments and municipalities
Unified digital experience
Give your citizens a user-centric way to access online services
Ensure compliance with evolving data privacy legislation
Handle sensitive personal information without putting your organization at risk
Rely on constant maintenance and continuous innovation
Eliminate complex workflows and maximize the productivity of your workforce
Connect to your existing systems without disruption
With Portage CyberTech, we plan to increase the number of digital services available from 9 currently to 160 this fiscal year.
The end-to-end solution for government, higher education and regulated industries
Portage CyberTech's ready-to deploy solutions enable organizations to offer secure and unified digital services in a responsible manner.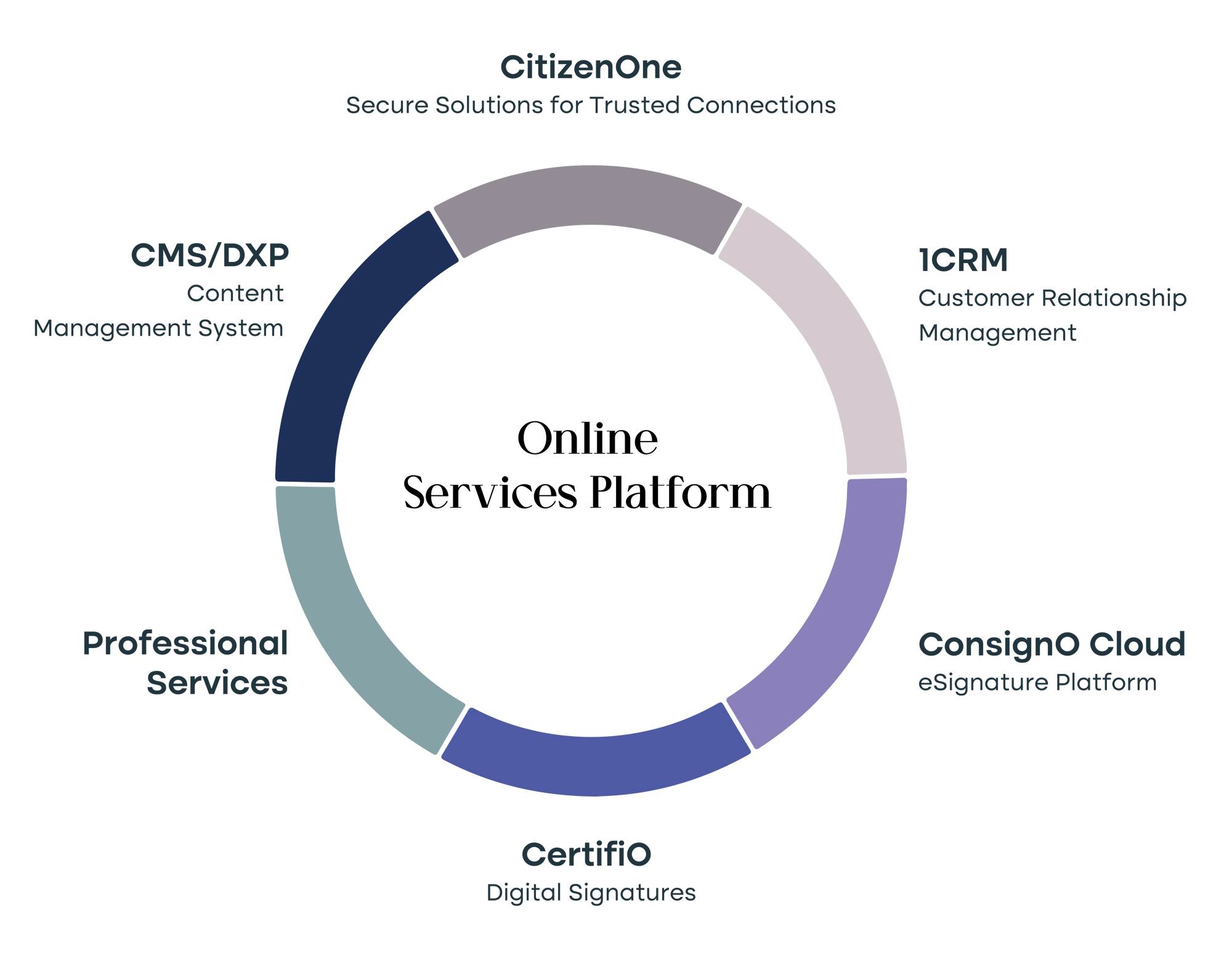 Digitizing services helps municipalities meet public and business expectations to become more efficient and resilient.
Don Cuthbertson 
CEO | Portage CyberTech 
SECURITY & COMPLIANCE
Achieve peace of mind when it comes to data privacy and security
Handling sensitive personal information can be done without putting your organization at risk or compromising your users' confidentiality.
SUSTAINABLE. COST EFFECTIVE. COMPATIBLE
Focus on services, not on finding developers
Having qualified IT staff doesn't necessarily mean incurring high costs. The same goes for maintaining your systems.
With Portage CyberTech Online Services Platform
Integrates with legacy systems
Rapid deployment solutions
Continuous Innovation
Do-it-yourself Solution
Non-integrated solutions
Creates disruptions
High maintenance costs
BUILD PUBLIC TRUST
A unified digital experience for your citizens and employees
Transform easily your services delivery with
a comprehensive government-grade portfolio of secure solutions that enable responsible acceleration in protecting the public and its institutions.
"It is a solution that obtains individual consent, ensures privacy protection, verifies documents, and retains identity evidence according to the latest standards, without the need to keep the original or copies. There are very few people on the planet who do this. We are pretty much alone in doing it the way we do."
Patrick Drolet
Chief of Innovation