On Friday, May 5th, the Minister of Economy, Innovation and Energy Pierre Fitzgibbon announced an $8M loan to Portage CyberTech.
The press conference was held at the University du Québec en Outaouais (UQO), a valued research partner of the company's. Portage CyberTech's load was granted as part of Investissement Québec's ESSOR program and seeks to help grow the company's operations in Québec as well as their international sales.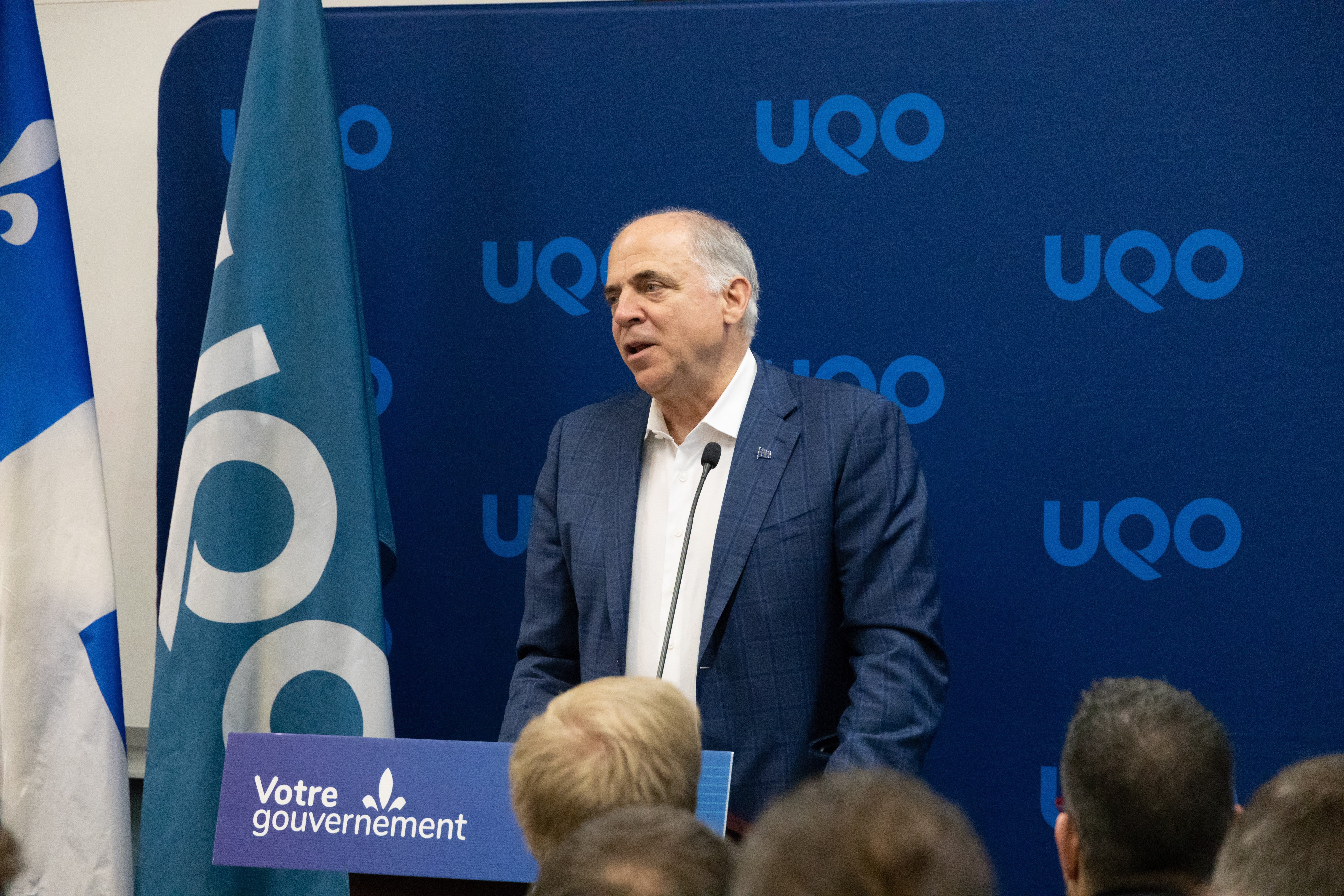 "By supporting Portage CyberTech, we are encouraging the development of cybersecurity expertise in Québec. It's an essential element which will enable local businesses to make a lasting and effective digital transformation." (translated from French) – Pierre Fitzgibbon, Minister of Economy, Innovation and Energy, Minister responsible for Regional Economic Development and Minister responsible for Montreal and Greater Montreal.
Guided by its responsible acceleration philosophy, Portage CyberTech actively works to enable governmental agencies and regulated sectors to eliminate their technological debts. The company will continue to develop its comprehensive portfolio of secure digital solutions with the support of the government of Québec and Investissement Québec.
"The variety of solutions Portage CyberTech provides continues to enrich the landscape of reliable options available to organizations in Québec, allowing them to implement personal information protection best practices. The company therefore reinforces Gatineau's position as a forerunner in the field." (translated from French) – Mathieu Lacombe, Minister of Culture and Communications, Minister Responsible for Youth and Minister Responsible for the Abitibi-Témiscamingue Region and of the Outaouais Region
Over the next few years, Portage CyberTech will continue its efforts to cutting edge expertise at home and encourage the development of a cybersecurity technology cluster in Gatineau.
Bruce Lévis, Portage CyberTech's co-founder a chief of strategy explains that Investissement Québec's support will "allow Portage CyberTech to create quality jobs in Québec. Over time, we will become more competitive on the world stage and will be able to fulfill the increasing demand for responsible digital acceleration. The public sector needs technology that safeguards the private lives of citizens and this support gives us the opportunity to offer such solutions of a much shorter timescale". (translated from French)
Learn more about Portage CyberTech's Online Services Platform and how it can benefit governments and municipalities:  
Portage CyberTech's Online Ser

vices Platform